Back to Home
Best online free fun games to play with friends in 2022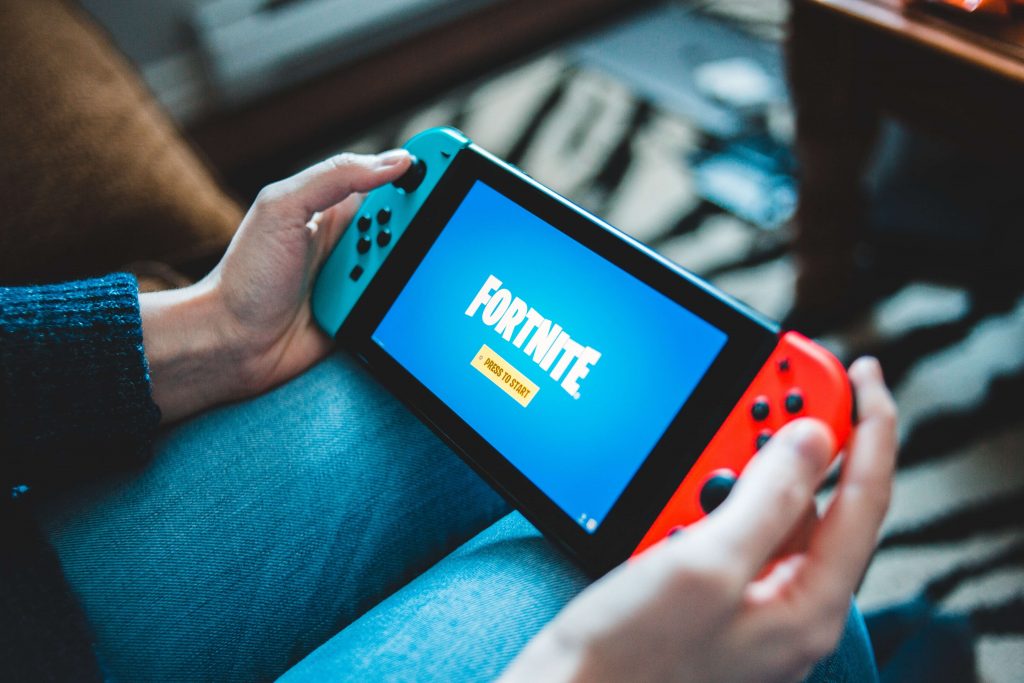 What are online multiplayer games?
Online multiplayer games are video games that can be played by multiple players over the internet. They can be played on a variety of devices, including computers, consoles, and mobile phones. Many multiplayer online games have dedicated servers that host the game and provide a consistent experience for all players. Others use peer-to-peer networking, in which players connect directly.
There are many different genres of online multiplayer games, from first-person shooters to real-time strategy games. Some games are designed for specific platforms, while others are available and let you play the game on multiple platforms. Many online multiplayer games also offer single-player modes, so players can still enjoy the game allowing the best way to play even if they don't have an internet connection.
What is the best online game?
There are many great online games out there, but it can be tough to decide which one is the best. It depends on what you're looking for in a game. If you want something fast-paced and action-packed, you might want to try an online shooter like Call of Duty or Battlefield. If you prefer something a little more strategic, you could try a MOBA like League of Legends or DOTA 2. Or if you just want something to relax and bring your friends from anywhere to play. You might want to try a game like Minecraft or World of Warcraft. Ultimately, the best online game is the one that you enjoy playing the most.
Top Online Games to Play with Friends
Multiplayer games are becoming increasingly popular as people look for ways to connect with friends together and play online. There are a variety of multiplayer games to choose from, including battle royale games, cooperative games, and competitive games. Here are the best online free games with your friends.
1. Valorant
If you wish to play with your friends in real time, the game Valorant will be a great option to play. The game's developers, Riot Games, will continue to provide regular updates and new features to keep players engaged. The game's graphics and gameplay mechanics will remain top-notch, providing an immersive and exciting experience for all who play it. New maps and modes will be added on a regular basis, keeping players coming back for more. Overall, Valorant will remain one of the most popular games in the world, enjoyed by millions of people of all ages.
2. PUBG: Battlegrounds online game
PlayerUnknown's Battlegrounds (PUBG) is a free online multiplayer battle royale game. In PUBG players can play individual games with a team. PUBG is developed and published by PUBG Corporation, a subsidiary of the South Korean video game company Bluehole. This game is available for free to play on the Google play store, and Apple store, and also available and it's completely free on Play Station. The game is based on previous mods that were created by Brendan "PlayerUnknown" Greene for other games, inspired by the 2000 Japanese film Battle Royale, and expanded into a standalone game under Greene's creative direction. In the game, up to one hundred players parachute onto an island and scavenge for weapons and equipment to kill others while avoiding getting killed themselves, outwit your friends is part of the game. The available safe area of the map decreases in size over time, directing surviving players into tighter areas to force encounters. The last player or team standing wins the round. You can also connect with your Facebook friends, and also an option to send links to your friends. If your friends are busy playing together then you can start your own game to play solo with online rivals.
The game was released for Microsoft Windows via Steam's Early Access beta program in March 2017, with a full release in December 2017. That same year, the game was released by Microsoft Studios for the Xbox One via its Xbox Game Preview program, and officially released in September 2018. A free-to-play mobile version for Android and iOS was released in 2018, in addition to a port for the PlayStation 4. PUBG Corporation has run several small tournaments and introduced in-game cosmetics through loot boxes.
As of May 2020, the game has sold over 70 million copies worldwide across all platforms.
3. Apex legends
Apex Legends is a free-to-play online battle royale game developed by Respawn Entertainment and published by Electronic Arts. It was released for Microsoft Windows, PlayStation 4, and Xbox One on February 4, 2019, without any prior announcement or marketing. In this game, you can challenge your friend and enjoy. The game immediately gained popularity, with over 25 million players by the end of its first week and 50 million within its first month.
Apex Legends is set in the same universe as Respawn's Titanfall series, taking place 30 years after the events of Titanfall 2. The game features a cast of unique characters, each with its own abilities and roles to play. Players can choose to play as one of eight Legends at launch: Bloodhound, Gibraltar, Lifeline, Pathfinder, Wraith, Bangalores, Caustic, and Mirage.
The game is played in squads of three, with each player controlling one Legend. The objective is to be the last squad standing by either eliminating all other squads or capturing the "Apex", a randomly-selected location on the map that provides benefits to the controlling squad. Each match begins with all squads dropping from an airborne transport ship onto the map.
In Apex Legends' fourth year, the game will continue to build on its strong foundation with new content updates and gameplay tweaks based on feedback from the community. Season 4 will bring a new Legend, map changes, and a new weapon to keep things fresh. There will also be a focus on quality-of-life improvements, such as reducing loading times and making it easier to find matches and play online with friends.
4. Fortnite game for the year 2022
The game Fortnite for the year 2022 will be very different from what it is today. The game will be set in the future and will be much more realistic. The graphics will be more realistic and the gameplay will be more challenging. There will be new weapons and items to use, and the map will be much larger. The game will also be more action-packed, with more enemies to fight and more challenges to overcome.
5. Among Us multiplayer game
Among Us is a multiplayer game that has taken the world by storm. It is a simple but addicting game that can be played with friends or strangers. The goal of the game is to complete tasks while avoiding being caught by the impostor. The impostor's goal is to kill everyone before they can complete the tasks. Among Us is a great game for those who enjoy competition and strategizing.
6. Minecraft multiplayer game
Minecraft is a popular multiplayer game that allows you to invite friends and play, and explore in a block-based world. The game has a variety of modes, including survival and creativity, which can be played online or offline. Minecraft also has a huge community of players who create mods and custom maps, which makes the game even more fun and exciting.
7. Fall Guys: Ultimate Knockout
Fall Guys: Ultimate Knockout is a 2020 battle royale game developed by Mediatonic and published by Devolver Digital. The game pits up to 60 players against each other in an online multiplayer race to be the last person standing. The game features a variety of obstacles and challenges for players to overcome, with each round becoming increasingly difficult. Fall Guys has been well-received by critics and has become a popular game on Twitch and YouTube.
8. Call of Duty: Warzone
Call of duty is playing a different game, released on March 10, 2020, for Microsoft Windows, PlayStation 4, and Xbox One. The game is set in the fictional country of Verdansk and features two game modes: "Battle Royale" and "Plunder". In "Battle Royale", up to 150 players drop into the map and fight to be the last person standing. In "Plunder", teams of up to four players try to earn the most money by looting cash stashes around the map.
9. Rocket League online game
Rocket League is a vehicular soccer video game developed and published by Psyonix. The game was released for Microsoft Windows and PlayStation 4 in July 2015, with ports for Xbox One and Linux released later that year. Rocket League is a sequel to Psyonix's Supersonic Acrobatic Rocket-Powered Battle-Cars, which was a title for the PlayStation 3. The game allows you to play with your friends.
Rocket League has one to four players assigned to each of the two teams, using rocket-powered vehicles to hit a ball into their opponent's goal and score points over the course of a match. The game includes single-player and multiplayer modes which can be played both locally and online, including cross-platform play between platforms.
Psyonix began developing Rocket League in 2013, refining the gameplay from Battle Cars to address criticism and fan input. The game went through various stages of development, with Psyonix partnering with different developers to create prototypes before selecting San Diego studio Panic Button Games as their primary development partner.
The game was initially pitched to Psyonix by CEO Dave Hagewood as a spiritual successor to Battle-Cars, with initial prototypes made in Unreal Engine 3 by programmer Corey Davis. After moving development in-house, Psyonix began working on an early prototype of the game in February 2014 which was playable within a few months.
10. League of Legends game
League of Legends (LoL) is a five-player online battle arena video game based on the Warcraft III: The Frozen Throne mod Defense of the Ancients. Designed by developer Riot Games, LoL was unofficially released in October 2009. The game is a free-to-play title supported by microtransactions. LoL is one of the most popular Internet games. According to Riot Games, it is played by 650 million people.
LoL is a two-dimensional, online-multiplayer, real-time map game with three base lanes, five players down in each, and a set of minions that march up the lanes to the central structure – the dark temple – pushing each team towards the enemy's base. The objective is to propagate one's armies so that they take down the enemy's temple, and as the game progresses, each team gains an extra structure: an Evangelist and a Dragon.
Free fun game online to play with friends
There are many free online games that you can play with friends. Some popular ones include Candy Crush, Words With Friends, and Farmville. These games are a great way to stay connected with friends and family, and can even help you make new friends. They're also a great way to relieve stress and have some fun. So if you're looking for a free, fun game to play with friends, check out one of these online games.
Online Games for Kids
There are many played games together available for kids. These games to play with friends can be a great way for kids to stay connected and have fun together. There are many different online for free games to play, so it is important to find one that is appropriate for the age group of the children. Some games to play with friends may require more adult supervision than others. It is important to make sure that the game to play with friends is safe and appropriate for all of the children who will be playing it.
Host a Virtual Game Night with These Multiplayer Apps
There are many online games for kids that they can play together. These games can help them learn about cooperation and communication. Many of these games are also educational, teaching kids important skills like math or spelling. Some popular online games to play with friends include games like Minecraft, Roblox, and Fortnite. Playing with friends can be a great way for kids to socialize and have fun together.
Best Jackbox games 2022
There are a lot of online games for kids. You can play together with your friends or family. There are many online games to play, such as racing games, puzzle games, and dress-up games. You can also find online games to play with friends. Playing online games is a great way to spend time with your friends and family.
Online Bingo games
Nowadays there are a lot of different online games for kids. Some of them can be played together with friends, which is even more fun. It's a great way to spend some time together and have some fun. There are many different online games to play, so everyone can find something they like. And it's also a great way to meet new people and make new friends.
Online multiplayer party games
There are many online games for kids that they can play together with friends. These games to play with friends can either be in person or online. There are many online games to play that are specifically designed for kids to play with each other. Games like these help children socialize and interact with each other while playing. Playing online games with friends is a great way for kids to stay connected and have fun together.
The Best Premium android Games of 2022
There are many great premium games available on android in 2022. Here are some of the best:
1. Monument Valley 2: This puzzle game is set in a beautiful Escher-inspired world. You guide a mother and her child as they journey through stunning landscapes.
2. The Room: Old Sins: This highly acclaimed puzzle game is set in a mysterious old house. You must solve challenging puzzles to progress through the game.
3. Death Squared: This unique puzzle game challenges you to navigate your way through a series of deadly traps. You must use teamwork and communication to survive.
4. Alphabear 2: This sequel to the popular word game features new gameplay mechanics and an adorable cast of characters. You must help the bears escape from a life of captivity by solving word puzzles.
5. Gorogoa: This beautiful puzzle game tells the story of a boy who enters a mystical world through a painting. You must help him solve puzzles and find his way back home.
What is the most played online game in 2022?
What is the best game online game you can play in 2022? The most played online game in 2022 is still unknown. However, some of the most popular games that are predicted to be played frequently include "Call of Duty: Advanced Warfare", "Battlefield 4", and "Destiny". These games are all shooter games that have multiplayer capabilities, which makes them perfect for gaming with friends. They also have high-quality graphics and engaging gameplay that keeps players hooked for hours on end.
Game website to play with friends
A game website is a great way to stay connected with friends or family members who live far away. Games can be played together online, and many websites offer a variety of different games to choose from. Some popular game websites include Pogo, Kongregate, and Miniclip. You can invite your friends to join the game, and some even offer free trials of certain games. This is a great way to keep in touch with friends without having to leave the comfort of your own home.